CPU Report
Keywords:
CHILD PROTECTION UNIT (CPU), PAHCHAAN (Protection And Help of Children Against Abuse and Neglect)
Abstract
Children are the future of any nation. The healthy development of children is the base of the success and prosperity of any nation. Child rights are the basic human rights of children. The convention on child rights (international agreement adopted in 1989 with 196 signatory parties) includes four main pillars: the right to survival, the right to protection, the right to development, and the right to participation. Each and every child deserves to be given these rights and to be treated equally, fairly, and with dignity.
To promote awareness of child rights and protection, measures are taken at different levels in society. For this noble cause, a CHILD PROTECTION UNIT (CPU) has been established in the Paediatrics department at Benazir Bhutto Hospital Rawalpindi on 27 Feb 2021. It was inaugurated by the Vice Chancellor of Rawalpindi Medical University, Professor Muhammad Umar. This unit has been established in collaboration with PAHCHAAN (Protection And Help of Children Against Abuse and Neglect).
Our child protection unit aims to identify cases of child abuse and neglect. Once identified, these cases are investigated and proper follow-up is done. Medical treatment and psychosocial support is provided and attendants are counselled. Our unit also has a liaison with 12 sister hospitals from Rawalpindi and Islamabad. One focal person is appointed in each hospital who can report cases from the respective hospital.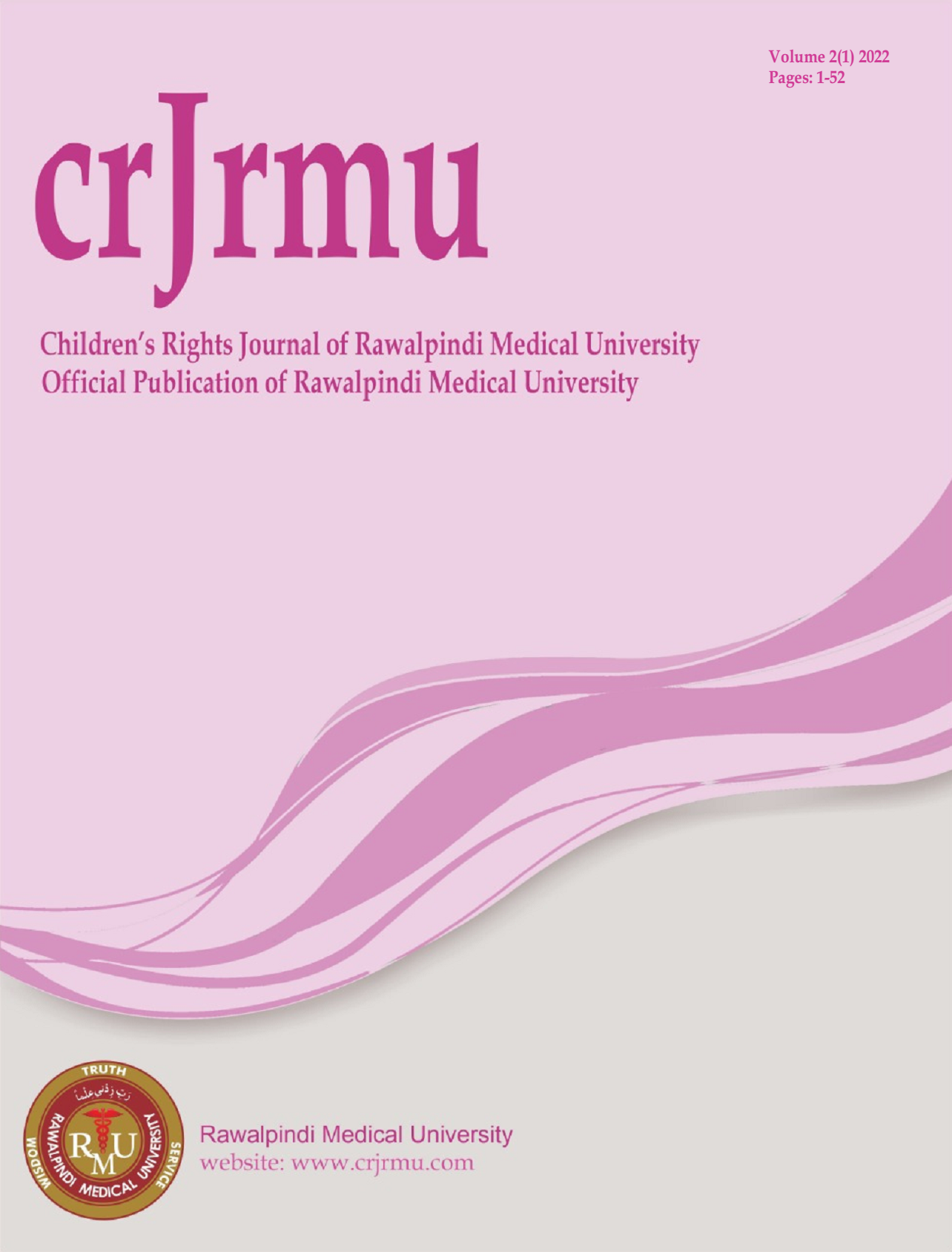 Downloads