Six months Cruel Numbers 2021: A Distressing Scenario of Pakistan
Keywords:
Sexual abuse, child marriage, abduction, missing children.
Abstract
Objective: To determine the frequency of different child abuse acts reported in Pakistan during January–June 2021.
Materials & Methods: A cross-sectional survey was carried out by retrieving the child abuse data 2021 from Sahil NGO. The data was gathered about all the cases of child abuse reported during January-June 2021 pertinent to their provincial and regional placement, age, and gender distribution. The relationship of the child abuser with the victimized child was also investigated. The data was analyzed using Microsoft Excel 2010. Percentages and frequencies of all variables were computed.
Results: Of the total 1896 child abuse cases reported during Jan-Jun 2021 in Pakistan, sexual abuse was maximally (57.2%) registered followed by the cases of abduction (27.6%), missing children (12.5%), and child marriages (2.7%). About 53% of the victimized children were 6-15 years old girls. The majority (60%) of them belonged to Punjab and 58% were residents of the rural community. Approximately 62.2% of the afflicted children were abused by their acquaintances while 25.6%, 2.9%, 2.3%, and 1.9% of the children were mistreated by strangers, relatives, neighbors, and family members respectively.
Conclusion: Child abuse is an exceedingly growing social issue in the Punjab province.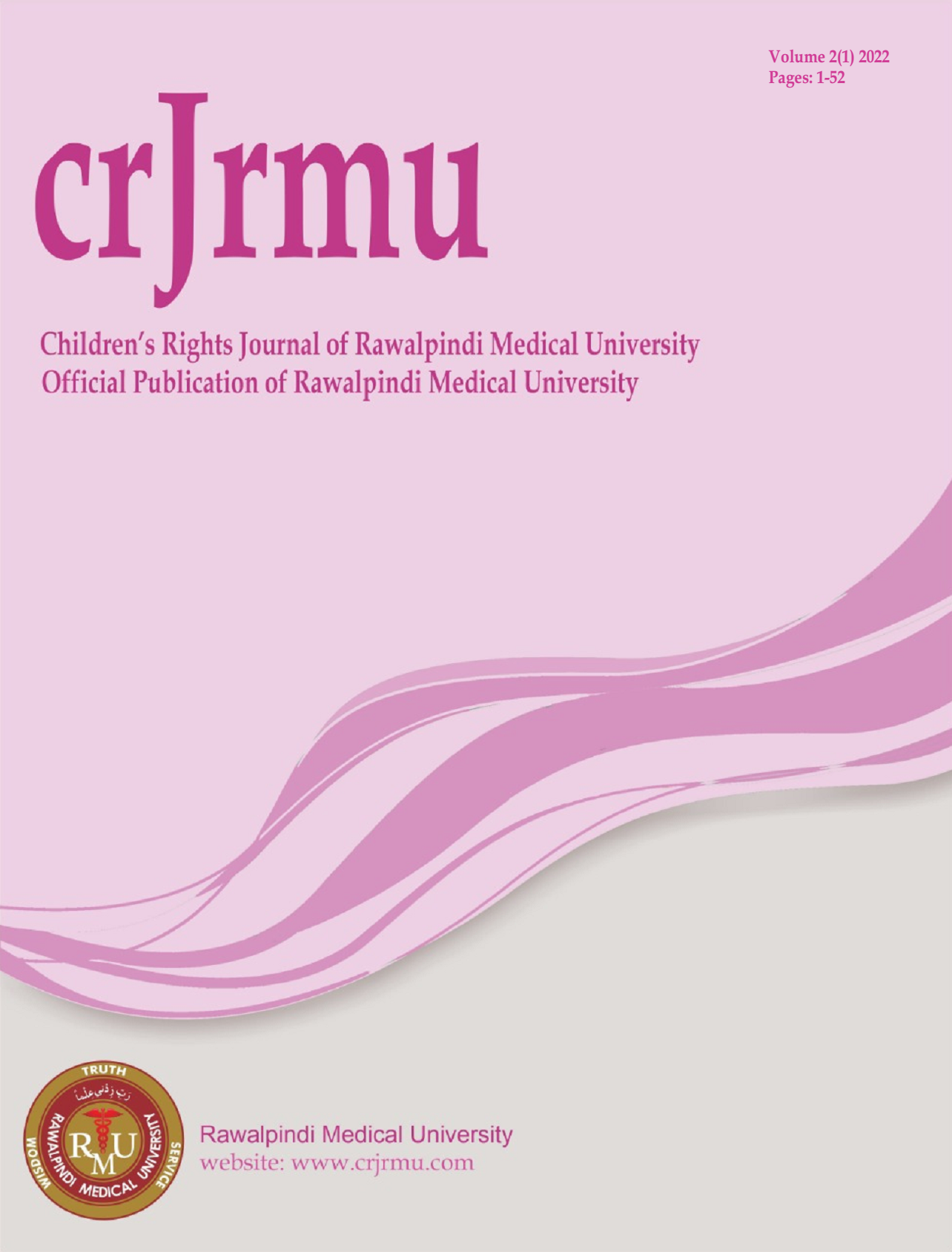 Downloads